Getting the Best for You and Your Clients
Providing fiduciary family offices, CPAs, estate attorneys, and RIAs with fiduciary life insurance and annuity solutions
Are you a family office, CPA, estate attorney or financial advisor looking to incorporate fiduciary life insurance and annuity solutions for your clients into your comprehensive financial advisory practice?
Who would you rather partner with at implementing these solutions into your current practice?:
1) A high-commissioned agent looking to maximize the commissions paid on any solution they recommend?
or
2) An actuary that used to price and design these products showing your firm how to utilize no-commission products and structure them in a way to minimize expenses and maximize client benefit?
By partnering with Colva Actuarial Services and its insurance partners, you have access to actuarial and insurance experts that work with estate attorneys, CPAs, and financial advisors on a daily basis to help design client solutions in the most tax-efficient way possible. With access to 90% of the carriers in the marketplace, we can find and structure the solution that is the most effective for your client across a wide array of products without being tied to a few carriers.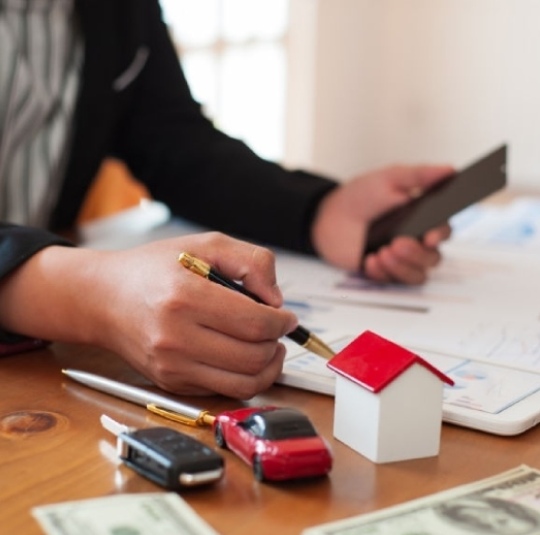 The Problem with Traditional Life Insurance and Annuity Products
Most fiduciary financial advisors hate life insurance and annuities because they've seen firsthand how clients have gotten sold horrible products that ultimately hurt the policyowner—and left the fiduciary financial advisors struggling to untangle the client from a poor investment!
And it's for this reason that fiduciary financial advisors have strayed away from utilizing life insurance and annuities in their practice. But if fiduciary financial advisors aren't helping clients understand the value of these products, guess who is more than happy to do so. That's right—high-commissioned agents. This means clients are continually getting poor products because they don't have a fiduciary financial advisor helping them understand the risks and benefits or how these solutions are a better fit for their overall financial plan.
Your Clients Need Your Help
Annuities and life insurance provide the principal protection and family protection that clients want. That's why nearly $200 billion in annuities and $140 billion in life insurance was sold in 2018. In fact, indexed annuities alone are predicted by the Life Insurance and Research Marketing Association (LIMRA) to grow by 40% in 2023. By incorporating cost-efficient life insurance and annuity solutions into their current practice, fiduciary financial advisors can collectively gain billions in assets under management that could be better managed under their guidance than under the advice of a high-commissioned life insurance or annuity agent. Incorporating no-commission solutions in a fiduciary RIA practice is a win for the fiduciary financial advisor and a win for the client. The fiduciary advisor captures increasing AUM that he or she can charge their AUM fee on and the client gets a better product that properly fits into their financial plan and retirement goals.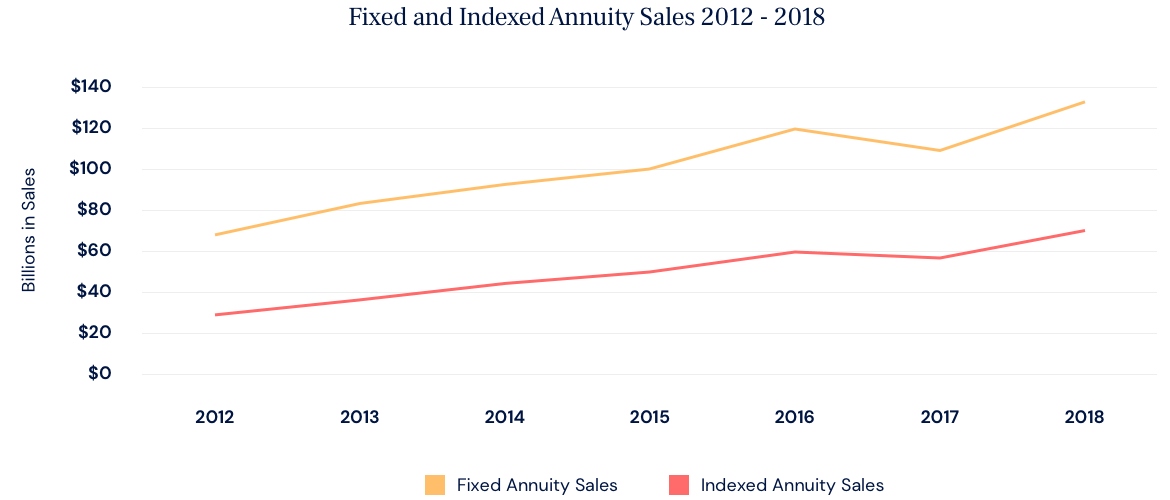 Source: Insurance Information Institute, LIMRA
As clients grow increasingly concerned over volatility in the equity markets and low yields in the bond markets, they have overwhelmingly investd in fixed and indexed annuities as a way to protect their retirement nest egg. Clients invested two-hundred billion in fixed and indexed annuities in 2018.
The Ethical, Easy, and Effective Way to Grow Your Business
As RIAs look to expand their revenue and increase their enterprise value, they are continually focused on acquiring smaller RIAs as a way to grow their business. What they have completely missed to this point and time is the opportunity to capture a part of the market with hundreds of billions of annual revenue and seamlessly integrate this into their existing financial practice that is not being tapped into by their peers.
We help fee-only and fee-based RIAs incorporate fiduciary life insurance and annuity solutions into their client's financial plan. And by doing so, we help these RIAs tap into a market and increase their revenue in ways they didn't even realize was possible.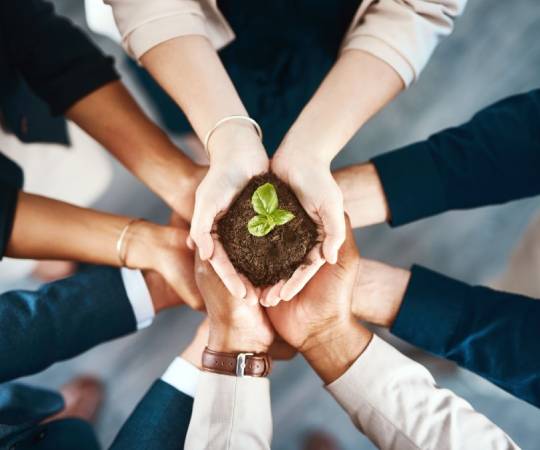 What Could You Achieve For Yourself and Your Clients?
Our services our tailored to each individual RIA that we work with. Get in touch to learn how you can make better financial decisions for your clients while earning more for yourself.