Life Insurance Policy Review
Have you been paying too much in premiums for your life insurance policy or had your policy wrongfully lapsed?
Why is it Important to have a Thorough Life Insurance Policy Review done by an Actuarial Expert?
Colva Actuarial Services has served as an actuarial and insurance expert for policyowners who have been assessed illegal charges on their policy or who have had their policies lapsed without fair cause. Colva has provided expert witness reports that have enabled policyowners and their legal team to prove to the insurance company that the policyowner has been unfairly charged.
Our work and mathematical analysis have revealed the errors that life insurance company systems have made in deducting charges from the policies in excess of what they were contractually allowed to. These errors have forced the insurance companies to put these policies back in force and reduce policy expenses by tens of thousands to even millions of dollars.
We've also served as expert witnesses in two class action lawsuits in which the carrier was accused of illegally raising COI rates. Both of those cases were settled in the policyowners' favor due to Colva's findings.
Do you think your life insurance policy has been put into grace unfairly or that  the charges they are deducting are too high?
If so, contact us to have us review your policy and look for issues
Below are some key issues that Colva has found with policyowners policies that have resulted in life insurance companies reversing charges, putting policies back in force, and settling with policyowners:
Charges Assessed on the Policy were larger than What was Indicated on the Sales Illustration:
Before a policy is issued, the carrier provides a sales illustration to the client to show him or her what charges can be expected from the policy. However, sometimes life insurance carriers' computer systems don't accurately reflect these charges after the policy is issued. This means that the policyowner was shown a policy with low charges prior to sale and issued a policy with higher charges after the sale. This is misrepresentation.
In order to determine whether the insurance carrier is deducting charges in excess of what was indicated on the sales illustration it's important to compare the charges shown in the sales illustration charges with the actual charges that were deducted from the policy as indicated through the annual statements. In order to do this, clients need to provide all the annual statements from issue as well as the original sales illustration. A full premium history from issue is also useful.
Incorrect Grace Amounts or Grace Period that doesn't Reflect the Policy Language:
Before a life insurance company can lapse a policy they have to issue a grace notice to the policyowner indicating that the policy is in danger of lapsing due to a lack of premium payments as well as when the policy will lapse (lapse date) and the amount of premium that needs to be paid. The requirements for how long the grace notice has to be and the amount are dictated by the policy contract. If the grace amount provided by the carrier is too high relative to the policy language or the grace period is too short relative to the policy language, then the life insurance carrier is in violation of the contract. This means that even if the life insurance carrier lapsed the policy, they did so without providing an adequate grace notice and amount to the client.
For these reasons it's important to have an actuarial team dive into the calculations and see if the grace amount provided by the carrier was too high. Many of our clients' policies have been reinstated due to improper calculations from the life insurance carrier.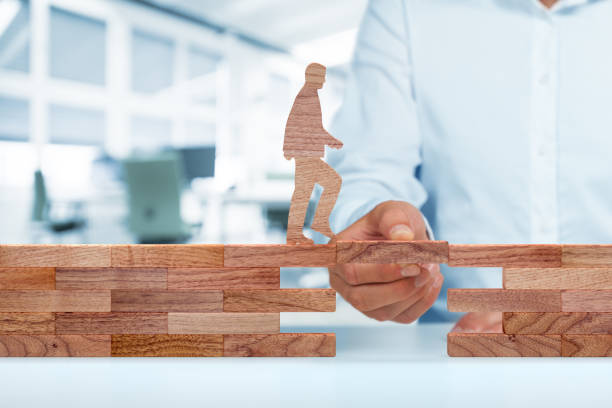 Deceptive Practices
Some insurance carriers employ very deceptive practices which are difficult for the average person to understand from reading the policy. These practices include increasing the charges if the policy is underfunded—without ever warning the client that this will happen if the policy is underfunded. So if the policy is underfunded, the carrier increases the cost of insurance rates or other charges so that the client ends up paying 2-3 times more than they would have if the policy is properly funded. This essentially is a bait and switch. The client is shown an illustration with low charges, and if they don't fund the policy exactly as the illustration shows the charges can increase dramatically making it unaffordable for the client to continue paying premiums on it.
If your policy has a no-lapse guarantee or a shadow account, it's very important to be aware of this and have the policy reviewed so that you know exactly what needs to be paid on the policy going forward.
Illegal COI Increases
As mentioned previously, Colva has served as an expert witness on two large class action lawsuits against carriers that illegally increased COI rates. Both of these class action lawsuits were settled in the clients' favor with Colva's analysis and findings providing central points for the plaintiff's lawyers.
Value of a life insurance policy review and minimizing premiums
If you have a policy that has lapsed or think you might be paying too much in premiums on your policy it's worth doing a policy review to see if your policy can be put back in force or if you can reduce the premiums on the policy by utilizing various features in the policy. Insurance policies are extremely complicated and they are made that way so that the average policyowner doesn't understand fully how to use the features in the product—or protect them from the risks.
An actuarial and insurance expert, like Colva Actuarial Services, can show you how to use these features properly to save you tens to hundreds of thousands of dollars in premiums.
Have you been paying too much in premiums for your life insurance policy or had your policy wrongfully lapsed?
If so, learn how a life insurance policy review from actuarial and insurance experts can save you tens to hundreds of thousands of dollars.